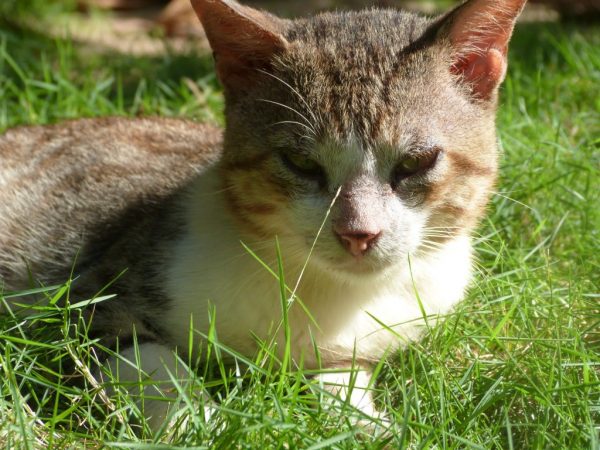 (This blog-post is not part of the series on Pumpkins' life. That series will be continued soon!)
Pumpkins has disappeared.
He's gone. Disappeared. Just like that. We went to bed like normal one night, and the next morning he wasn't there when I woke up. Normally when I get out of bed, he will be sitting on my deck or pop up from underneath, but this time he didn't.
I went about my morning as normal, thinking he would walk in a little later, that he had just fallen asleep in a cozy spot and hadn't realised it was morning. After a night of prowling, he usually sleeps his deepest sleep in the mornings, on the doormat or on my lap. So maybe he was just zonked out somewhere else.
But he never walked in that day, heading for his food bowl, as he normally would.
I spent the day hoping that he would pop up in the evening, that maybe he had been wandering off too far in the night and decided to hide out somewhere safe during the day before he would walk back under the protection of the darkness at night.
I hadn't woken up during the night from screeching cat fights or barking dogs in combination with cat screams, which could indicate that he got in trouble. None of my neighbours had heard anything alarming either. So I didn't think he was lying somewhere half-crippled and bleeding from a dog-attack, the way we first found him, several years ago. Or maybe I was just hoping he wasn't.