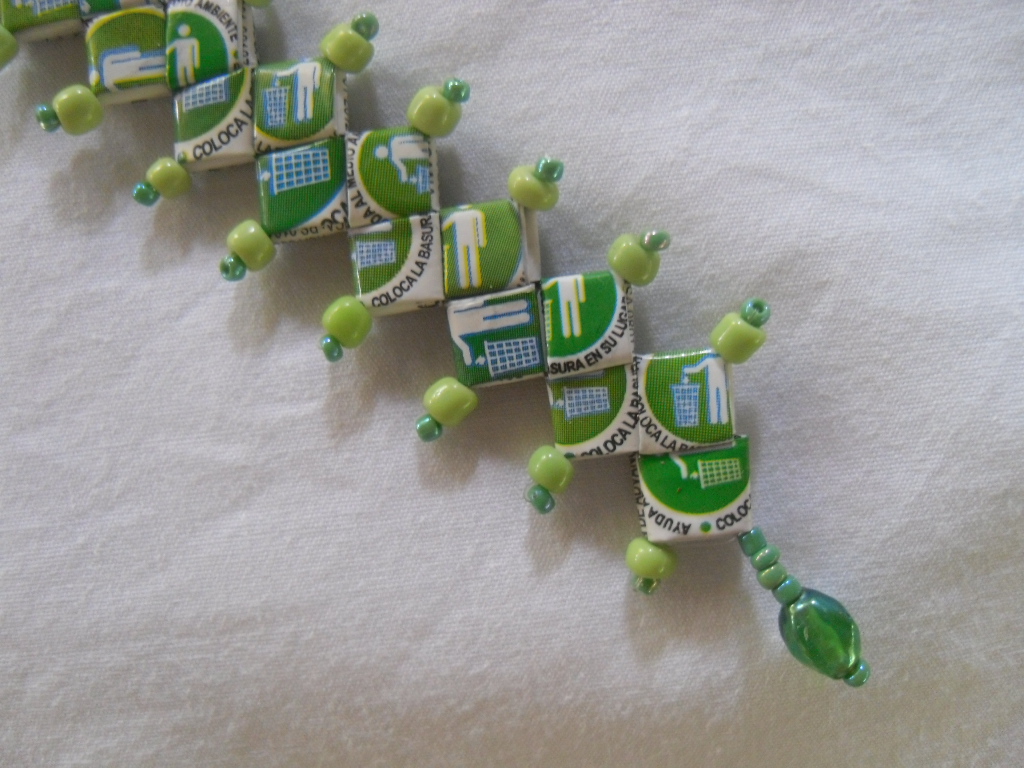 I pick up trash. Not for a living, but just because it's there. And because I can. Because I want to. Because I have to. Let me explain.
I live on this beautiful tropical island in the Caribbean, Little Corn Island, off the coast of Nicaragua. It's tiny, so everything (and everybody) is right in your face. You cannot avoid walking past trash, because there are only a few paths that take you around the island. And there is trash everywhere.
I bet your first thought is: why do people throw their trash around in such a beautiful place? Well, there are many reasons. First of all, this is a developing country, with a lack of funds, logistics and poor education. Basically, here we have no system in place that takes care of our trash the way you are used to have your trash taken care of. All you have to do is put it at the curb, and a truck will come and pick it up. Out of sight, out of mind. You pay for the service, they take care of it. Not here. We have no municipal facility or officer here. We have no roads, no cars, so no garbage trucks. We have no central dump or incinerator. Apart from a handful of recycling bins, we have no general garbage bins along our walkways, because emptying them causes a problem: where to take it? So better not have the bins, head in the sand-strategy. Basically, we're on our own, when it comes to trash. We DO have trash, lots of it.
A lot of the people living on this island have not grown up with the same concepts about trash in nature as you and I have. It's a cultural thing: I have learned that trash does not belong in nature, and I have learned why it is bad that it is there. So I know. I cannot walk past trash sitting in nature without feeling bad about it. A lot of the people here have not learned that (yet). And let's be honest, our developed countries took ages to establish this attitude towards trash. I remember I was tiny, when we had only one black and white channel on TV, seeing a government campaign about taking care of the environment. So it was barely 1970 when they started educating us about the environment in the Netherlands. It took us well into the 90's before there was a firmly established system of recycling and diminishing our trash, which now has become second nature to most Dutch people. So if a well-developed, rich country with a good education system, municipal services and government campaigns needs a whole generation to get this environmental attitude in place, we cannot expect that a poor country without all that is going to get on top of their trash problem in a couple of years. I let go of that dream a while ago.
Here reality is that a lot of people throw their trash wherever they go. Because they don't know any better. And becau
se there is no real option to put it anywhere anyway, apart from plastic bottles and aluminium cans that are collected and shipped off the island for recycling. At their own homes they may burn their trash, but when it rains (and this is the tropics), that is not an option either. So then it is the bush. Where the chickens will scratch through it, and neatly distribute it all over the place. Dogs will scrounge and find the edibles (including disposable diapers). So what's left is plastic, loads of it, and cans, everywhere.
Then I walk by. I see the trash. I used to get angry at the people for throwing it there, even though I didn't know who had done it, a pretty senseless waste of my emotional energy. When I started to understand the complexity of this problem better I managed to stop blaming them, and I also tried to stop thinking that the local government should do something about it. Because they won't, because they can't. The person who throws plastic in nature is guilty of a crime against Mother Earth, and in a way that is a crime against every organism on this planet, which includes me. So that could give me a good reason to be angry and upset. But when I walk by and I see that trash sitting there, KNOWING THAT IT IS HARMFUL TO MOTHER EARTH and then not picking it up, I become as guilty of a crime against nature as that person who threw it there in the first place. I should be mad at myself then too! Once you know, you cannot leave it there, can you? That is the most important reason to pick it up: I do not want to be guilty of leaving it there, passively condoning these crimes against nature, which are also crimes against me. So I pick it up, and take it to the recycling bins. I throw the non-recyclables in there too, that is my silent protest to the municipality and government for not providing some kind of trash-bins and a system to take care of that street trash.